I don't have a whole lot to say about training. I did get my 5 miles in last Saturday, but only got about a mile and a quarter on Sunday before the gym had to close. Training is still going well and I'm really happy about it.
I'm bummed that we're going to be getting snow tomorrow. The totals keep changing, but with the way the weather was, I was seriously hoping that we'd have a chance to start training outside sooner rather than later.
And today…well, today is World Cancer Day. I bet, if you've been on Twitter, you've seen the hashtag. Hopefully you're following some accounts that have been re-tweeting a lot of what's been said. There's been an outpouring of support from celebrities, charities, and regular people like you and me. There have been numerous links posted about survivors and their journeys, how they returned to normalcy, how they maintained a positive attitude, and all sorts of helpful information for those fighting the battle or those who have come out on top. There's been helpful prevention information as well. For example, the World Health Organization tweeted this infographic: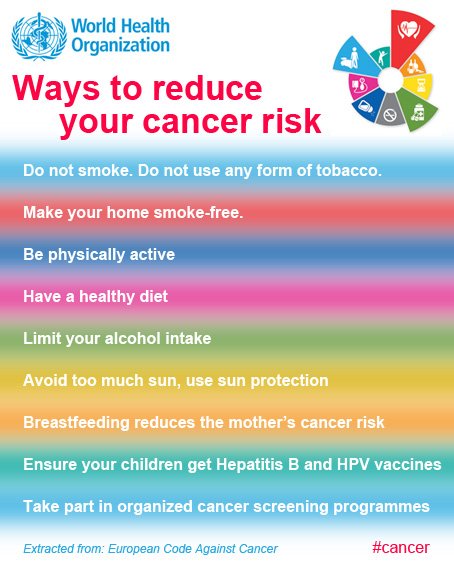 It's really great to know what we can do to prevent ourselves from getting cancer, but the unfortunate reality is that we can't always control it. Sometimes it just happens. And that's why I think it's important to support The Jimmy Fund and Dana-Farber Cancer Institute.
Every day I see positive tweets about research being done, discoveries of new treatments and trials, and tweets by physicians and researchers working towards a cure.
On this World Cancer Day, we remember those we've lost. We support those who are still fighting and those who have been declared in remission. We promise those who haven't had the battle to fight that we're going to do everything we can to make sure they never do.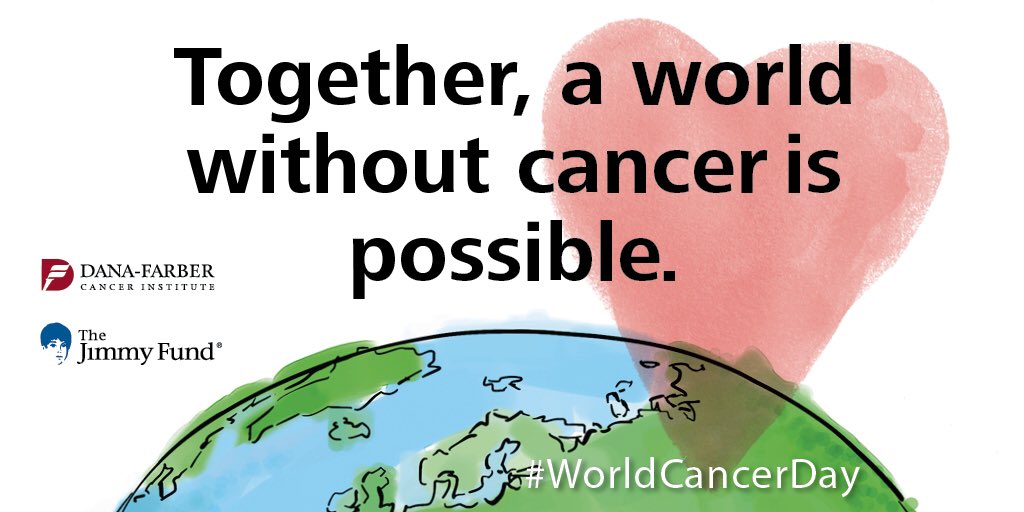 (source)
On this World Cancer Day, I ask you to spare $5 and donate to The Jimmy Fund via my walk page (see the link at the top of this page!) or anyone else's walk page. In the end it's not about who raises it–it's just about finding a cure.